Ben Affleck affirms that he had fun at the Grammys
---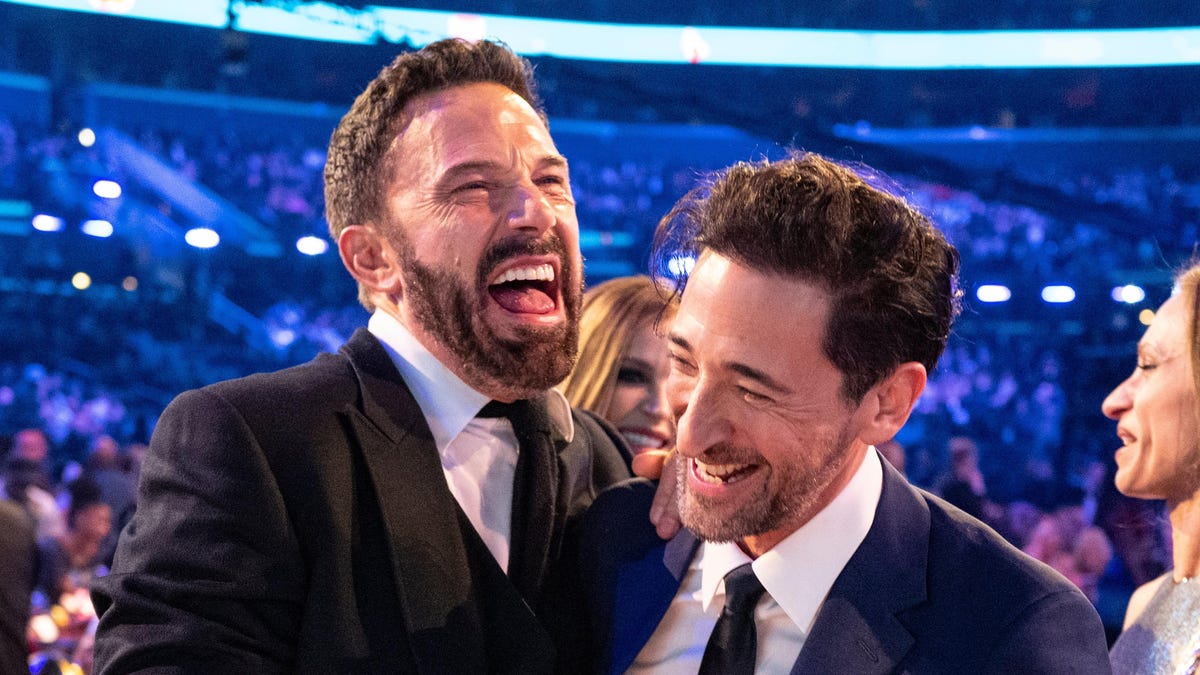 While we all love a good Ben Affleck meme (and there are certainly a lot to choose from), it's sometimes easy to forget that the man behind Twitter's most over-used photos is a real person with real feelings and a lot of very real past hardships to boot.
Case in point: Affleck's most recent viral moment, in which he (now infamously) looked pretty checked out at this year's Grammy Awards, came back—as it often does—to the actor's much-discussed history with alcoholism and recovery. After a tabloid lip reader publicized as fact that Affleck's wife Jennifer Lopez had said "no drinking" to him in a viral clip from the event, other outlets (and backseat Twitter relationship experts) ran with the story—despite the fact that a seat-filler who was actually in earshot of the couple provided multiple receipts to the contrary.
Ben recently spoke to The Hollywood Reporter about dealing with these assumptions, saying that he's gone to other events and been "pissed off. I've gone and been bored. I've gone to award shows and been drunk, a bunch. Nobody ever once said I'm drunk. [But at the Grammys] they were like, 'He's drunk.' And I thought, that's interesting." He continued: "That raises a whole other thing about whether or not it's wise to acknowledge addiction because there's a lot of compassion, but there is still a tremendous stigma… I do think it disincentivizes people from making their lives better."
More than that, he did have fun. (Maybe not as much fun as Taylor Swift during Bad Bunny's performance, but that's an impossible standard very few could achieve.) "I had a good time at the Grammys," he said. "My wife was going, and I thought, 'Well, there'll be good music. It might be fun.' At movie award shows, it's speeches and, like, sound-mixing webinars. But I thought this would be fun."
He continued:
I saw [Grammy host Trevor Noah approach] and I was like, "Oh, God." They were framing us in this shot, but I didn't know they were rolling. I leaned into her and I was like, "As soon they start rolling, I'm going to slide away from you and leave you sitting next to Trevor." She goes, "You better fucking not leave." That's a husband-and-wife thing. I mean, some of it is, I'm like, "All right, who is this act?" Like, I don't keep up. My wife does, obviously. And yeah, it is your wife's work event.
So, there you have it. May the rest of us continue to be so lucky as to not have our slight boredom at our spouse's networking events broadcast in real-time to the entire world.